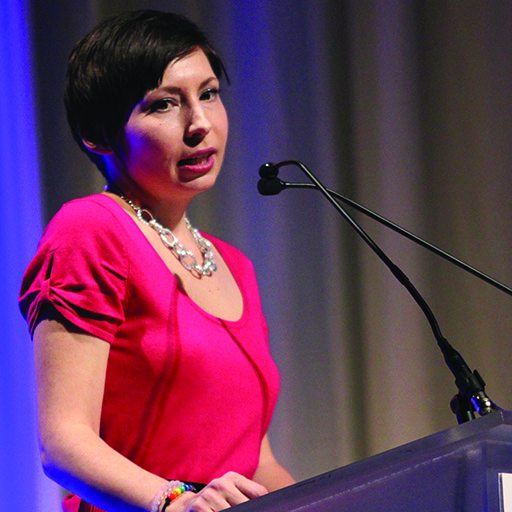 Debi Jackson is an advocate for transgender youth. Debi is an experienced writer and public speaker, and she has extensive media experience, with interviews for TV, radio, newspapers and magazines.
She also offers parenting resources through trans-parenting.com and transgender cultural competency training through genderinc.com
As an in-demand speaker at conferences and corporate events, she is ready to lead workshops, moderate panels, or be your next keynote speaker.
Download Debi Jackson's Curriculum Vitae.
Guest Lectures & Invited Presentations
2016
Hope House Transitional Housing | Blue Springs, MO
American Unity Fund, Republican PAC | New York, NY
University of Kansas School of Law | Lawrence, KS
Johnson County Community College | Overland Park, KS
Jackson County Community Mental Health Foundation | Kansas City, MO
2015
Consulate of Mexico | Kansas City, MO
Pembroke Hill Schools | Kansas City, MO
University of Kansas | Lawrence, KS
Queen's College | Ontario, Canada
University of Missouri | Kansas City, MO
University of Kansas Medicine | Kansas City, MO
2014
Johnson County Community College | Overland Park, KS
Panels
2016
Raising Gender Expansive Youth: Clinical & Personal Realities | WPATH Symposium, Amsterdam, Holland
WPATH Transgender Health: Best Practices in Medical and Mental Health Care | Springfield, MO
Trans Athletes: The New Frontier of Sports | SXSW, Austin, TX
White House/Health & Human Services LGBT Health Forum | Kansas City, MO
2015
White House/Health & Human Services Regional Summit | St. Louis, MO
Western Missouri University | Warrensburg, MO
Trans Health & Education Alliance | Atlanta, GA
2014
Missouri Western State University | St. Joseph, MO
University of Kansas School of Law | Lawrence, KS
University of Kansas School of Medicine | Kansas City, MO
Conferences & Workshops
2016
Gender Odyssey

Dealing with Rejection by Family
Having Difficult Conversations
Christian Parents of Transgender Children
Public Activism: Ways to Advocate and Lobby in Support of Trans Youth

Philadelphia Trans Health Conference

Having Difficult Conversations
2015
The Reformation Project

Christian Parents of LGBTQ Children

Trans Kansas Conference

Dealing with Rejection by Family
Christian Parents of LGBTQ Children

Trans Health & Education Alliance

Public Activism: Ways to Advocate in Support of Trans Youth
Speaking Engagements
2016
Gender Odyssey | Seattle, WA
Keynote, Trans Health & Education Alliance | Atlanta, GA
Human Rights Campaign Regional Meeting | Cleveland, OH
2015
OASIS Transgender Outreach | Houston, TX
Human Rights Campaign National Convention | Washington, D.C.
Human Rights Campaign Regional Convention | St. Louis, MO
Trevor Project's Trevor LIVE | New York, NY
Trans Health & Education Alliance | Atlanta, GA
HRC's Corporate Equality Index Awards | New York, NY
Time to THRIVE | Portland, OR
2014
Media
2016
Al Jazeera English TV segment on Department of Education's support of trans students
NPR Morning Edition | Washington, D.C.
BBC Radio 4 | United Kingdom
Proto Magazine, Massachusetts General Hospital, a TIME Inc publication | New York, NY
Think Olga: Women Leaders Project | Sao Paulo, Brazil
2015
2014
Community Involvement
2016
PFLAG Kansas City Chapter President
Fundraising for the Transgender House with PlantingPeace.org
Kansas City TGNC Summit Planning Committee
KC LGBTQ Youth Provider Consortium
KC Coalition Against Hate Violence
"I Am Jazz" Community Book Reading Project
2015
PFLAG Kansas City Chapter President
Transgender Day of Remembrance Planning Committee
Moving Forward: A Day of Trans Resilience Planning Committee
Kansas City PRIDE Alliance Planning Committee
Co-Creator "We the People" Petition Against Conversion Therapy for LGBT Youth (Leelah's Law)
2014
PFLAG Kansas City Chapter President
Co-Creator Change.org Petition Against Conversion Therapy for LGBT Youth (Leelah's Law)
Transgender Day of Remembrance Planning Committee
Awards & Recognition
2016
NEA GLBT Caucus Role Model Award
LGBT Families honored at the White House Easter Egg Roll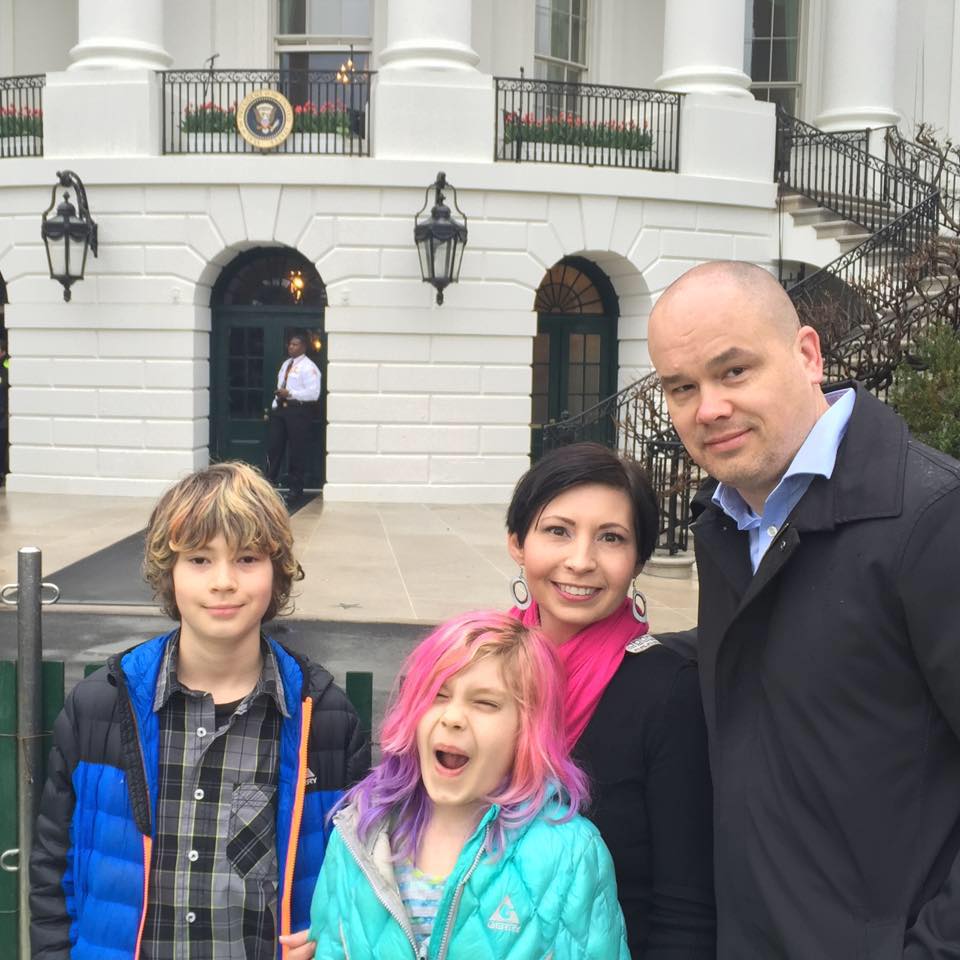 Watch the most widely-viewed videos of Debi